Self supported towers four pod
Self supported towers four pod
Self-supported towers four pod all cornerstoneAll corner stone four pod towers made from cornerstone. Main legs being from cornerstone which depends on the type of designing of tower, used from cornerstone type ST37 or ST 52.The internal parts of these towers include Braces, Horizontals, redundant type of cornerstone. The crossing of these towers had been in the form of square which with increasing length, height, the angle of square gradually and in appropriate with slope defined for all tower have been decreased.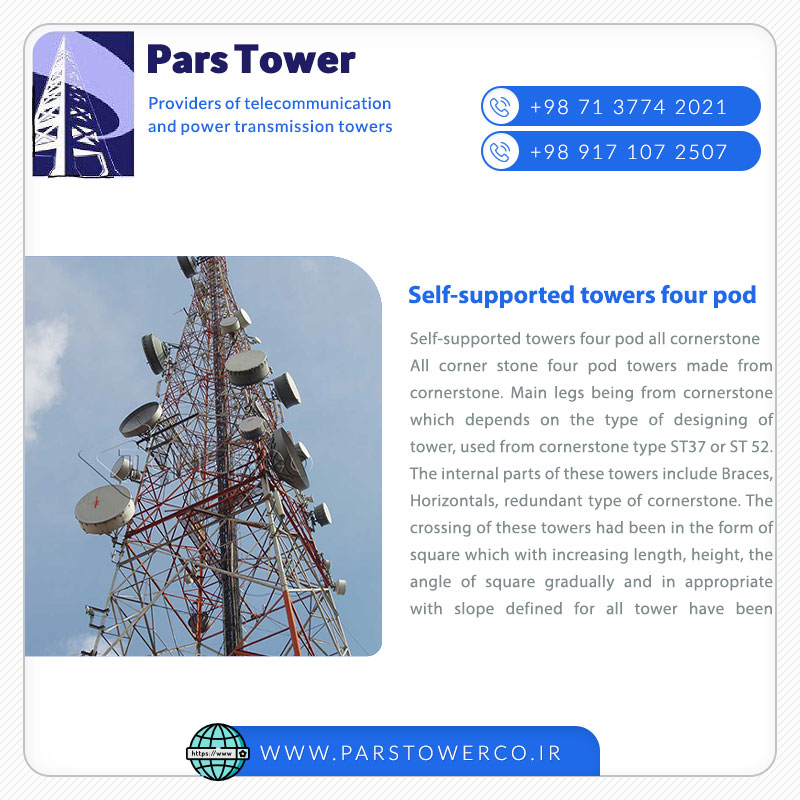 Self support towers of tripod
Self support towers of tripod
Self-support tripod tower are made with tripods. The pedestals are mostly made of pipe and internal members as trusses. Corners are also used in the construction of bases, 60 degree corners, full round bars, bent profiles and more. Internal members are made of corners, pipes, round bars. These types of masts are used for installation of microwave antennas, mobile antennas and wireless.